Whether you're a start-up or a Fortune 500 company, chances are you need to keep your team productive and engaged. The best way to do that is by heading to a company's core values and building a team that can uphold it. But how do you go about doing that when your company is spread across the globe? Thankfully, there are plenty of ways to keep your team actively engaged. Here are a few fun and effective team building ideas for your company.
Remote Team Building Ping Pong Tournament
You can't beat the simple pleasure of a good game of ping pong. But how do you keep your team engaged with a table and paddle when you're thousands of miles apart? Not to worry, you can still have that good ol' ping pong game. All you need is a ping pong table. It'll keep your team busy, and it'll keep them happy. It's a win-win.
Now wait… That does not make sense. The team is remote!!!
Well… There is Oculus Table Tennis Experience: https://www.oculus.com/experiences/quest/1995434190525828/
Just send your team some VR headsets and get ready for some seriously effective ping pong team building.
Remote Team Building Hackathon
An event where you challenge your employees to create something new and exciting is bound to be engaging and fun. But what makes a hackathon unique is that it's a competition. That means your employees will be going up against one another and engaging in a competition of sorts. That's exactly what you want to promote in your team members — a sense of challenge and accomplishment.
You can create a hackathon specific to your organization and as a bonus to effective team building actually make your company more effective.
A fun example is a community blog on team building ideas 🙂
Here a link to get some inspirations: https://www.hackerearth.com/challenges/hackathon/
Remote Cook Along
You might not think that cooking is a team-building activity, but it is. A team-building event where you cook together is a great way to open up the communication between your employees. Cooking is a great ice-breaker because it helps you break down barriers and makes everybody feel more comfortable with one another. That's exactly what you want to promote in your team members.
Even though there are a lot of choices for cooking event companies: https://www.rockoly.com is one of our favorites jampacked with tasty workshops such as Pizza from Scratch, Mexican Street Food Tacos, Cavatelli with Pesto.
I mean what team does not like tacos!
Virtual Wine Tasting, Happy Hour or Beer Tasting
We all miss the social bonding that comes with grabbing a drink after a long day in the office. Well, here are some interesting options to sip on.
There are virtual bars now in the metaverse. You can technically meet with VR sets and drink your own supply with the coworkers. Miller Lite has entered the digital universe with a metaverse tavern, virtual beer
Although technically possible, it is simpler and without any VR headsets to book Virtual Wine Tasting, Happy Hour and Beer Tasting with your team. You get to socialize, learn something, and best part since our favorite companies send you alcohol also fill your fridge.
For wine tasting with full wine bottles :0 https://rockoly.com/virtual-wine-tasting/
For fun Happy Hour cocktails: https://rockoly.com/virtual-happy-hour/
Rockoly's cocktail kits to chose from: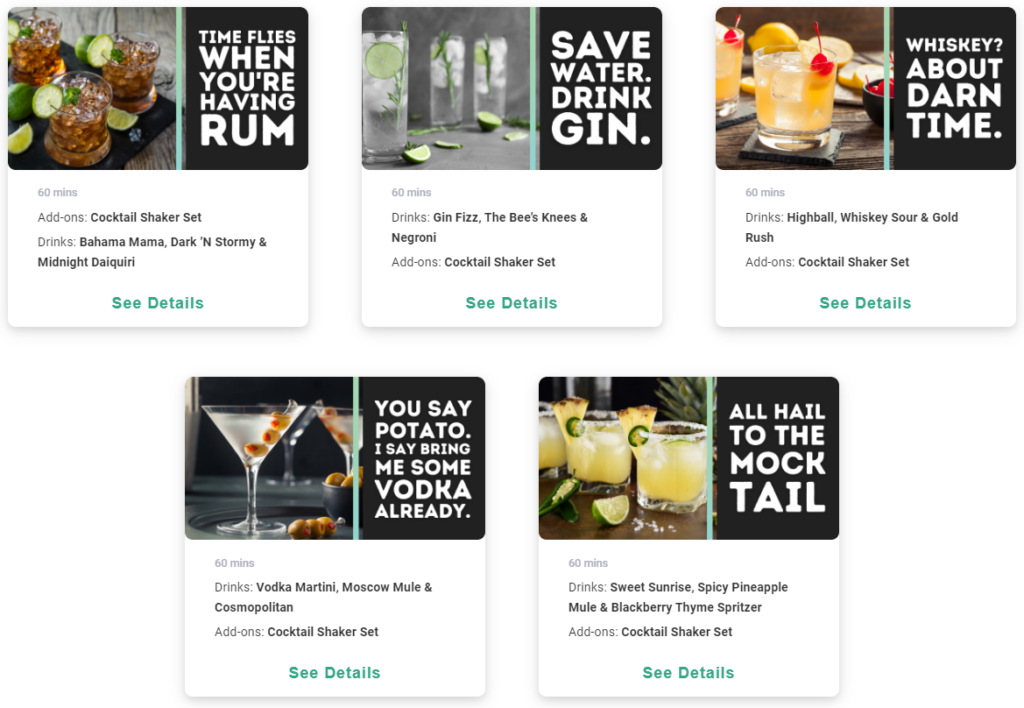 For beers: https://www.citybrewtours.com/beer-events-at-home/
Tour A Museum Together… Virtually
A virtual reality tour is one of the best team-building events for remote teams because it'll get your team members interacting with one another as they tour a location. That's exactly what you want to promote in your employees — a sense of teamwork and camaraderie. It's also a great way to get your team members out of the office and into the field together.
Lots of museums now are online and ready to be explored. How about the Louvre: https://www.louvre.fr/en/online-tours
Effective Remote Team Building Conclusion
Remote work has become the norm, and that means you'll need to keep your employees engaged and excited about their work. We've come up with a few fun and effective team building ideas to do just that. Whether you want to organize a ping pong tournament or visit a museum together, we've got you covered. You won't regret giving your employees the opportunity to spend some quality time together and build camaraderie.
For benefits of online team building visit: https://teambuildingawards.com/blog/benefits-of-online-team-building/